Sushi Shop Yamachiche
Opening hours may differed due to COVID-19. Thank you and stay safe.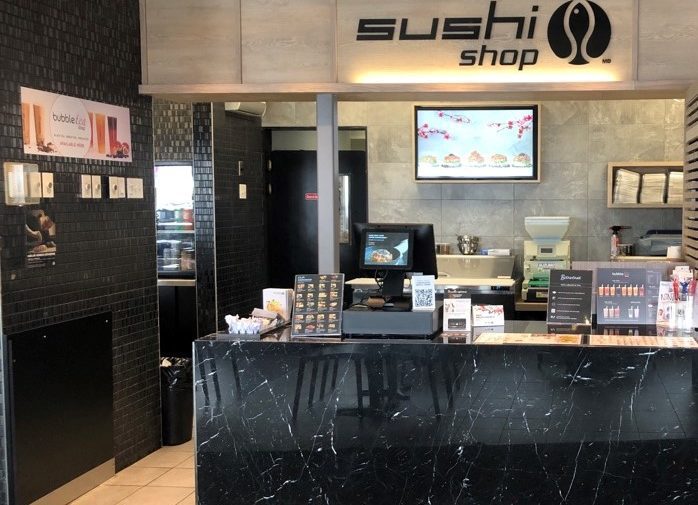 Sushi Shop Yamachiche
Monday
11am to 4pm
Tuesday
11am to 4pm
Wednesday
11am to 4pm
Thursday
11am to 7pm
Friday
11am to 7pm
Saturday
11am to 4pm
Sunday
11am to 4pm
SUSHI, POKE BOWLS, BUBBLE TEA, TAKE-OUT
Chez Sushi Shop, votre sécurité est notre priorité et pour le bien-être de tous, le port du couve-visage est obligatoires dans tous nos emplacements. Vous trouverez dès l'entrée, une station pour vous désinfecter les mains. Des collants sur le plancher vous dirigerons afin de garder une distance sécuritaire lors de votre commande. Nos menus sont plastifiés et nettoyés régulièrement. Un code QR est aussi disponible si vous souhaitez consulter notre menu complet sur votre appareil téléphonique. Nos employés portent le couvre-visage en tout temps en plus des gants. Nos normes d'hygiènes sont parmi les plus hautes de l'industrie, ce qui nous permet de vous offrir une expérience sécuritaire. La première boutique Sushi Shop a ouvert ses portes en 2000 au Marché Atwater et depuis, la chaine Québécoise compte plus de 160 boutiques à travers le Canada. Dès que le client franchit la porte, il sait qu'il s'apprête à vivre une expérience mémorable. Nos chefs passionnés s'empresseront de lui offrir des créations uniques dans un décor et une ambiance zen. La prochaine question sera « quoi choisir? ».