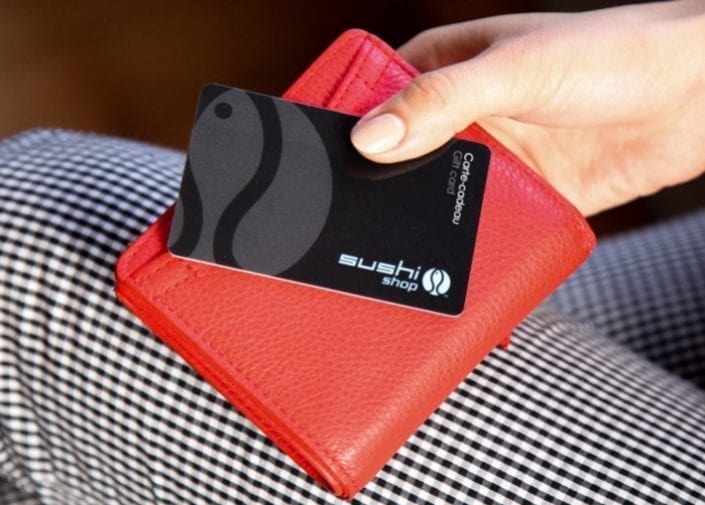 Gift Card
Order your Sushi Shop Gift Card
Our Sushi Shop gift cards are practical, safe, easy to use, and can make a perfect gift for your employees, colleagues, family or friends.
They are also accepted in many of our sister MTY locations including Thai Express, La Crémière, Cultures and Café Dépôt.
Make sure you activate the option "Verified by Visa" or "Mastercard SecureCode" with your credit card supplier to be able to purchase an online gift-card!
Access your account:
Verify your gift card balance
Verify your fidelity points and rewards
Sign In