Sushi Shop Bloor Street E.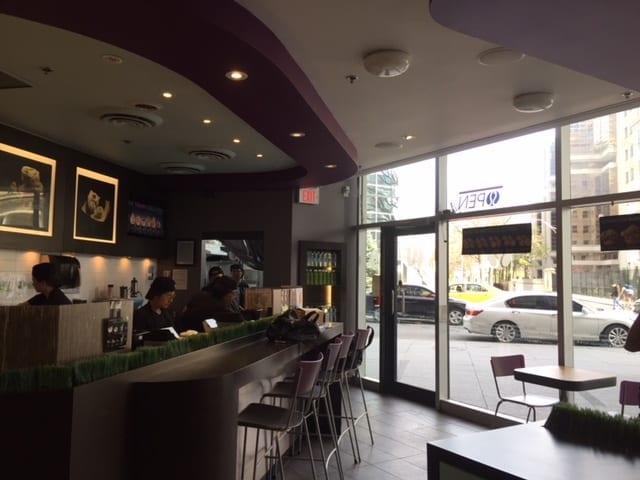 Sushi Shop Bloor Street E.
Monday
11am to 8pm
Tuesday
11am to 8pm
Wednesday
11am to 8pm
Thursday
11am to 8pm
Friday
11am to 8pm
Saturday
1pm to 8pm
Sunday
Closed
SUSHI, POKE BOWLS, TAKE-OUT
At Sushi Shop, your safety is our priority and for the well-being of all, it is mandatory to wear a mask in all our locations. You will find a station to disinfect your hands at the entrance. Stickers on the floor will guide you and keep you at safe distance when ordering. Our menus are laminated and cleaned regularly. A QR code is also available if you wish to view our full menu on your phone. At all times, our employees wear a face mask in addition to gloves. Our hygiene standards are among the highest in the industry, which allows us to provide you with a safe experience. The first Sushi Shop boutique opened in 2000 at the Atwater Market and since then, the Quebec chain has grown to more than 160 locations across Canada. As soon as the customer walks through the door, they know they are about to have a memorable experience. Our passionate chefs are eager to offer unique creations in a Zen decor and atmosphere. The only question left will be "What to order?". Renowned for its vast à la carte menu and combos, Sushi Shop will impress you with it's unique, seasonal and classic sushi creations that will certainly please everyone in the family. Crispy Rolls, Poke Bowls, Sushi Tacos, Sushi Burrito, Sushi Pizza, Combos, Vegetarian options, Maki and Sumomaki to name only a few. Whether you are a connoisseur or new to sushi, we have an option that will suit you, we are sure. You can order your sushi in advance through our online ordering site, our take-out application.