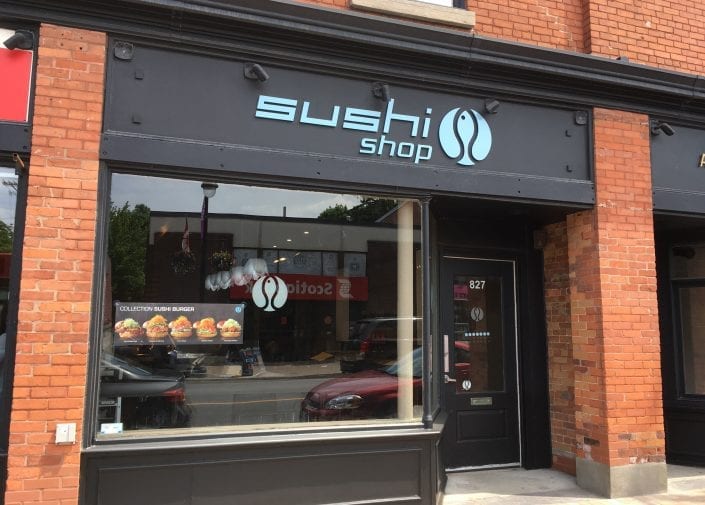 How a sushi franchise changed the way Canadians experience sushi
In 2000, when Sushi Shop opened the doors of our first location at the Atwater Market in Montreal, sushi was a long way from becoming one of the most popular foods in Canada. Sushi had a small and loyal following, and the few sushi restaurants that were open catered to the already-initiated. As the internet worked to increase awareness of global cuisine, sushi became a cultural mainstay — Sushi Shop emerged as one of the fastest-growing brands in the nation.
Sushi Shop has been passionately committed since our beginning to being unlike any other sushi experience available. Our progressive approach to sushi pays homage to the artisanal beauty of traditional sushi, while also pushing the boundaries by combining sushi with other global cuisines and flavor profiles. The result is a wildly unique experience that appeals to sushi fanatics and to those who have never tried sushi before. It has helped us win thousands of devoted fans who make Sushi Shop a part of their daily lives.
In the 18 years since the opening of our first location, Sushi Shop has grown to nearly 150 locations in Canada, and we are now franchising as Ginger Sushi Boutique in the United States, where sushi has blossomed into a $3 billion industry.
We do rolls our way, creating art each time
We go far beyond the traditional and cliche California rolls with our own creations, which seek to blend high art with new and exciting flavor profiles. The Blossom Collection™ artfully shapes rolls such as our Teriyaki Salmon and Salmon Truffle into bursting petal designs. The Temari Collection literally rolls exciting flavor profiles such as Tuna Tataki and Crispy Lobster into delicious, bite-sized balls.
Sushi Shop also takes sushi where it's never been before by offering such genre-bending products as Sushi Tacos, Sushi Pizza, Sushi Burrito and Black Sesame Ice Cream. We also appeal to those who may not be in the mood for sushi by offering a fresh twist on Japanese cuisine. For example, our Poke bowls are delicious, nutrient-packed, flavor explosions that use several core sushi ingredients but are styled more like a salad. The diversity of our menu allows us to cater to every type of lifestyle and dietary preference.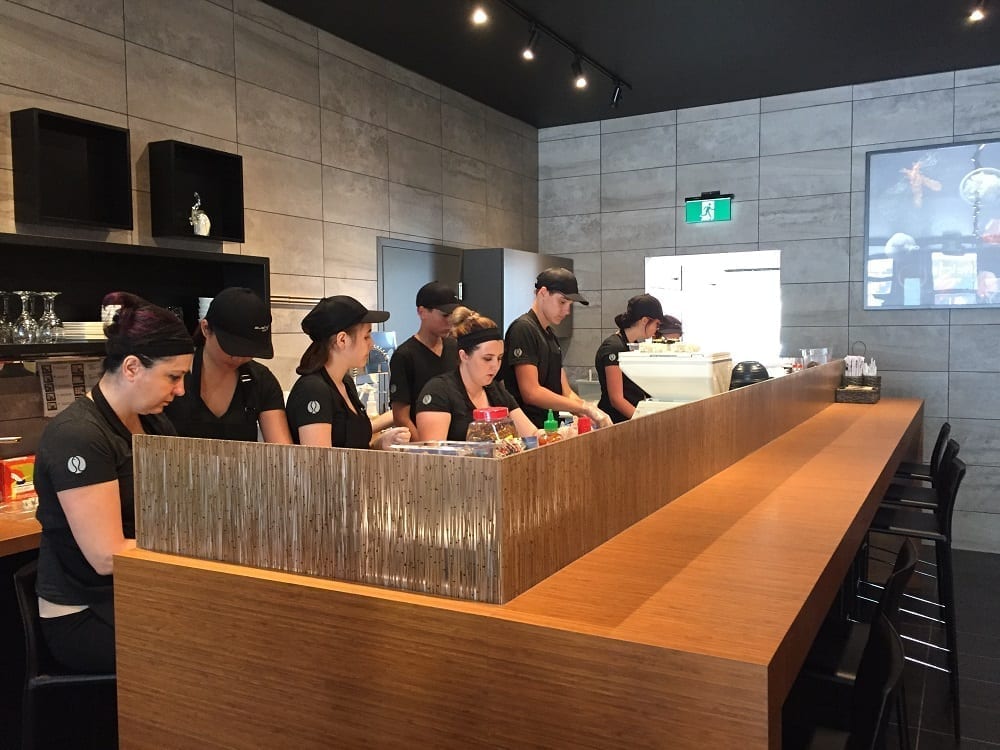 "We strive to be different, and we have a unique vision of what sushi can be. We don't just do the common rolls, we do rolls our way — and it's an art. We deliver all of the artisanal quality of high-end sushi, and we deliver it at an affordable price. This is why fans are so happy with us, and it's why business took off so quickly in Canada."
At Sushi Shop, our only aims are to stimulate your senses and inspire your soul.
The difference is apparent as soon as you walk through the doors. When a customer walks into a Sushi Shop, they know they're in for a memorable experience.
Our chic decor is designed to exude a feeling of calm and zen, which encourages our guests to unwind and bask in the colors that come dancing off their plates. If our customers are in a hurry to get to back to the office on lunch break, or need a quick dinner on the go, we also offer several freshly prepared grab-n-go options.