Combo
Baby On Board
Combo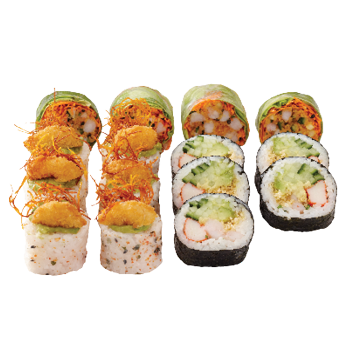 Combo
Baby On Board
Combo
Description
Our new combo will surely please all cooked fish lovers as well as our mommies to be that have that special sushi craving!
Ingredients
Blossom: 6 Phoenix (no masago)
Tartare Maki: 4 shrimp (no masago)
Sumomaki: 5 Shirmp Kamikaze (no masago) OR 5 Lion (no masago)
Please note that, although many preventive measures are taken to minimize the risk of cross-contamination, it is impossible to guarantee the total absence of raw fish or that our products are safe for pregnant women. We suggest that you discuss this with your doctor before consuming.