We are so proud to announce our brand of bubble teas; Bubble Tea Shop! Available at several participating Sushi Shop restaurants, we're sure you'll fall in love with one of our delicious bubble teas that pair so well with sushi.
Click here to order !
Our Black Teas With Milk
Whether in our secret tapioca pearl recipe or the quality of our black tea, we promise you a unique and unforgettable sensory experience. Our black teas with milk are served with delicious tapioca pearls and can be personalized according to your tastes (less sweet, original or sweeter) and if you prefer with or without ice. Original black tea pudding is the classic choice for boba lovers. Yin Yang black tea pudding is the ideal choice for a little boost of caffeine and for that afternoon pick me up, our black tea pudding black sugar is for all you sweet tooth out there.
Our Green Teas With Fruit Juice
Lovers of freshness, you will love our drinks made with green tea and fruit juices. They are served with coconut jelly, but you also have the option of replacing them with tapioca pearls. Here are the different flavors you can taste; Passion fruit, Lychee, Pineapple, Peach, Blueberry, Mango, Grapefruit and Sunset Passion. Like our black teas, our green teas can be personalized according to your tastes (less sweet, original or sweeter). We are sure you will fall in love with their flavors this summer!
Our specialties
Attention all Matcha lovers, our green tea and matcha recipe is simply a sweet delight, both visually and in flavor.
Another of our specialties is taro pearl tea. This vegetable, which looks slightly like a potato, is known for its beautiful mauve color, creamy texture and sweet vanilla taste. Served with tapioca pearls, it is popular with all boba lovers.
The little pleasures
Do you want to add one or more flavors to your bubble tea? It's possible! You will have the choice between tapioca pearls, coconut jelly, pearls made of mango juice, litchi juice or blueberry. Pleasure is guaranteed! 🙂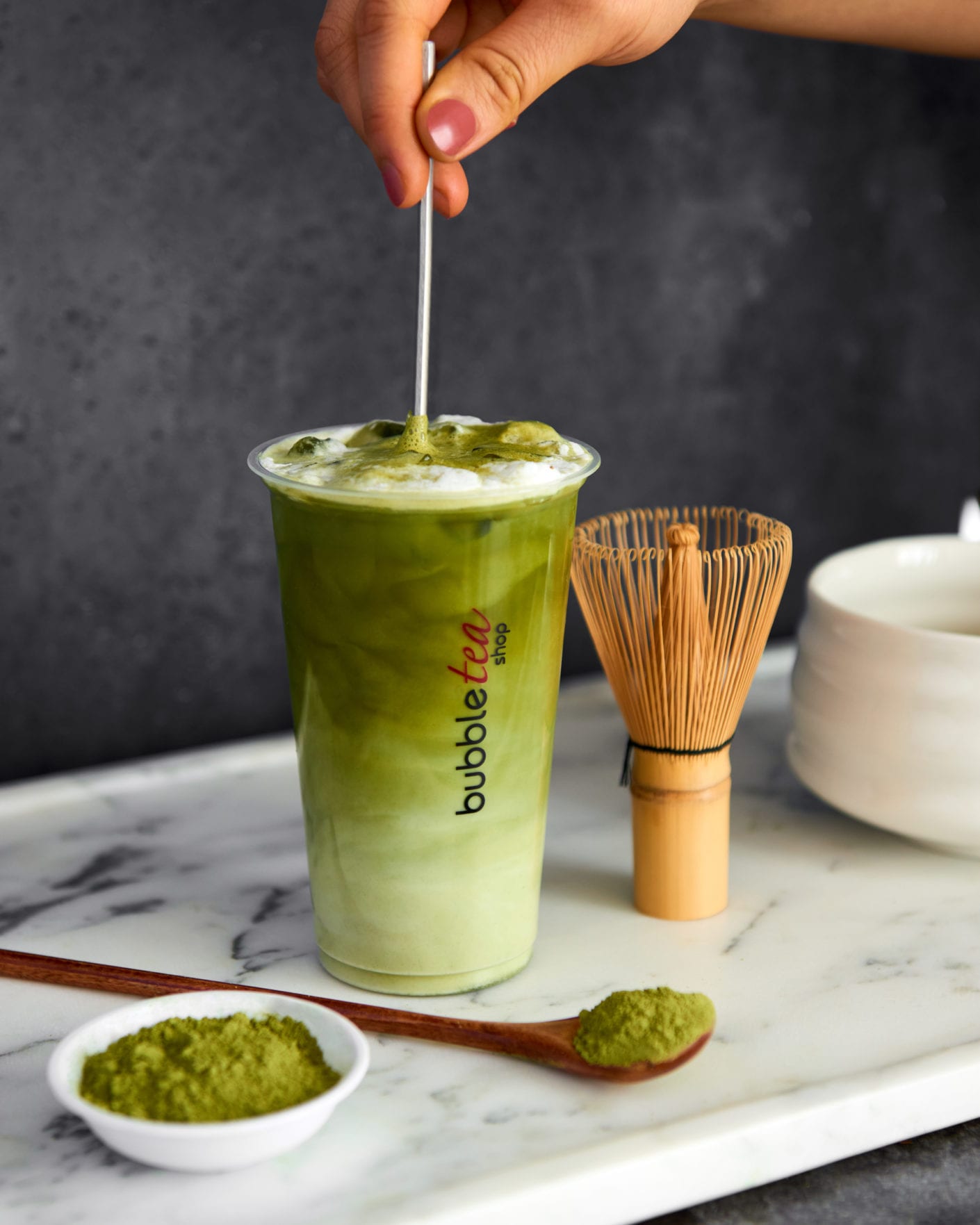 We look forward to welcoming you to our restaurants to discover the wonderful world of pearl teas. Our goal is to celebrate indulgence, discovery and sharing! We invite you to follow us on Facebook et Instagram to discover our teas and where you can find them.
To order our teas, click here!