Enjoy the summer vibes with our NEW Sparkling Collection!
A fresh alternative to welcome the hot season! Delicately fruity, just bubbly enough and hugely refreshing, our new Sparkling Collection flavored with real fresh fruit juice goes hand in hand with hot summer days.
Cheers to the joys of summer!
Discover our collection, available in store and online ordering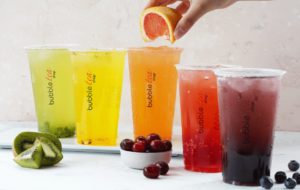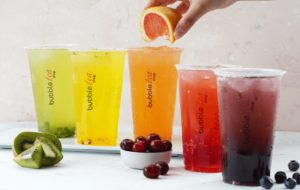 NEW FLAVORS
In addition to a new collection, we are adding 2 flavors to our menu, available in our Sparkling Collection and Green Tea Juice Collection.
Cranberry and Kiwi
Our 2 new flavors share both sweet and tart tastes, which are very popular in the summer as they are very refreshing!
Pair them with our Strawberry Popping Pearls to create a summertime duo that's a must!
Little Boba
Little ones will also have something to refresh themselves with! The little boba is now proudly featured on our menu. Served with our rainbow jelly and your choice of juice flavour, your little ones will have something to celebrate!
Try our new seasonal flavours!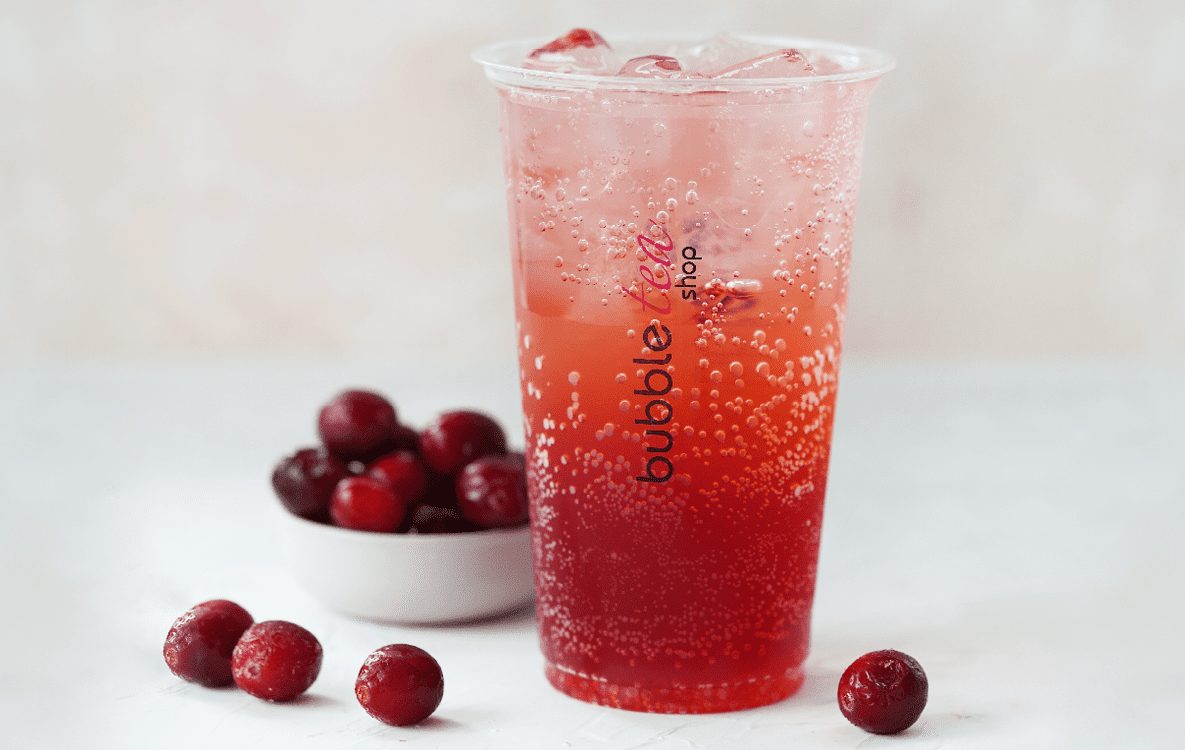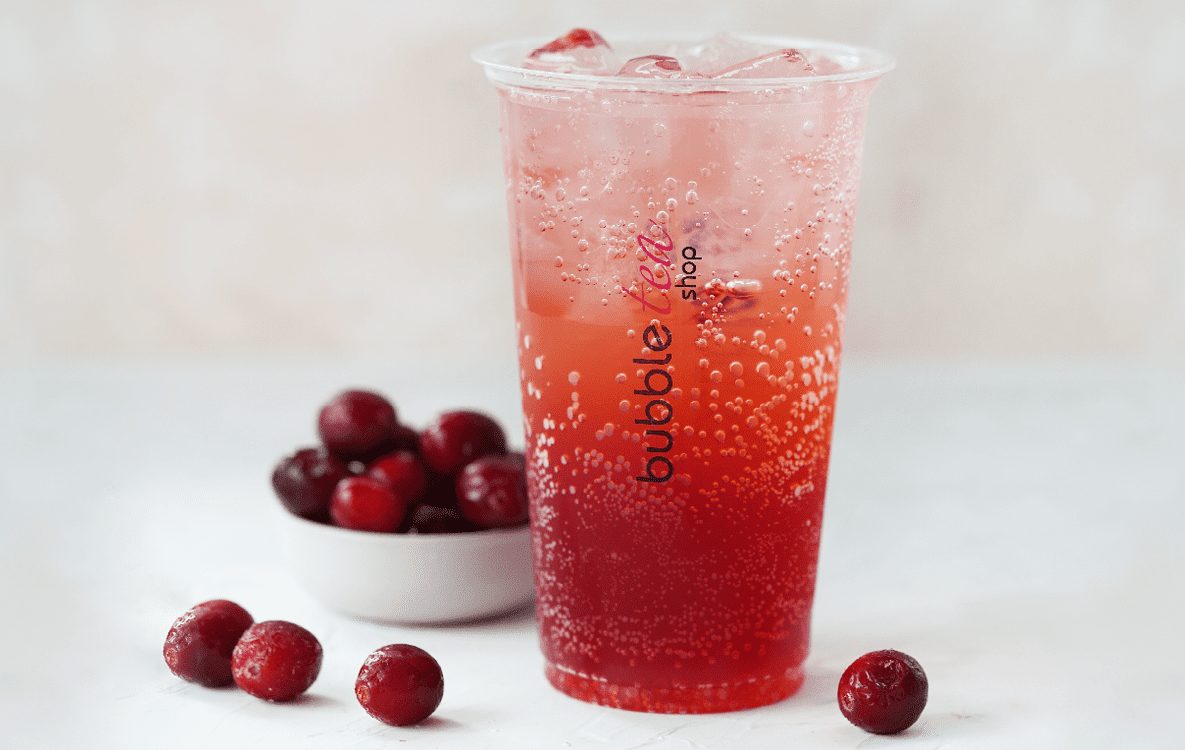 NEW EXTRAS
We offer you even more choices to personalize your beverage with our new extras!
Coffee Jelly
What better combination than the smoothness and creaminess of milk perfectly balanced with the bitterness and acidity of coffee? With its sweet aromas and notes, our jelly is a perfect match for our milk teas.
Very popular in Japan, its texture is both spongy and melting in the mouth! It's a simple addition that transforms your beverage into an exceptional delight and allows coffee lovers to enjoy its taste in a whole new way!
Rainbow Jelly
Summertime automatically brings us back to fruit and its sweet, thirst-quenching flavors. Each popping pearls of our rainbow jelly offers a fruity explosion, which combined with the beverage offers a true fusion of flavors! Find your favorite combinations by trying them with each of our flavors!
Basil Seed
Very little known and yet they are gaining in popularity. Basil seeds share similarities with chia seeds for their texture and nutritional benefits in addition to offering a subtle basil taste. For this reason, we suggest accompanying them with complementary flavours such as mango, peach or our strawberry popping pearls.
Create your favorite flavor combinations!