New Luxury Platter
Starting December 1st, for the Holiday Season, we will launch our Luxury Platter in store and on our delivery and take-out platforms.
Our Luxury Platter contains Chef's choice of 54 pieces: 5 Blossom, 4 Tartare Maki, 5 Crispy Rolls, 20 Sumomaki, 8 Maki, 12 Hosomaki.
This new platter will be available for a limited time only: from December 1st, 2022, to January 31st, 2023.
Our platter includes 4 soy sauces and a choice of sauce (Yin Yang, Sesame, Japanese or Spicy Light Mayo)  to accompany the crispy rolls.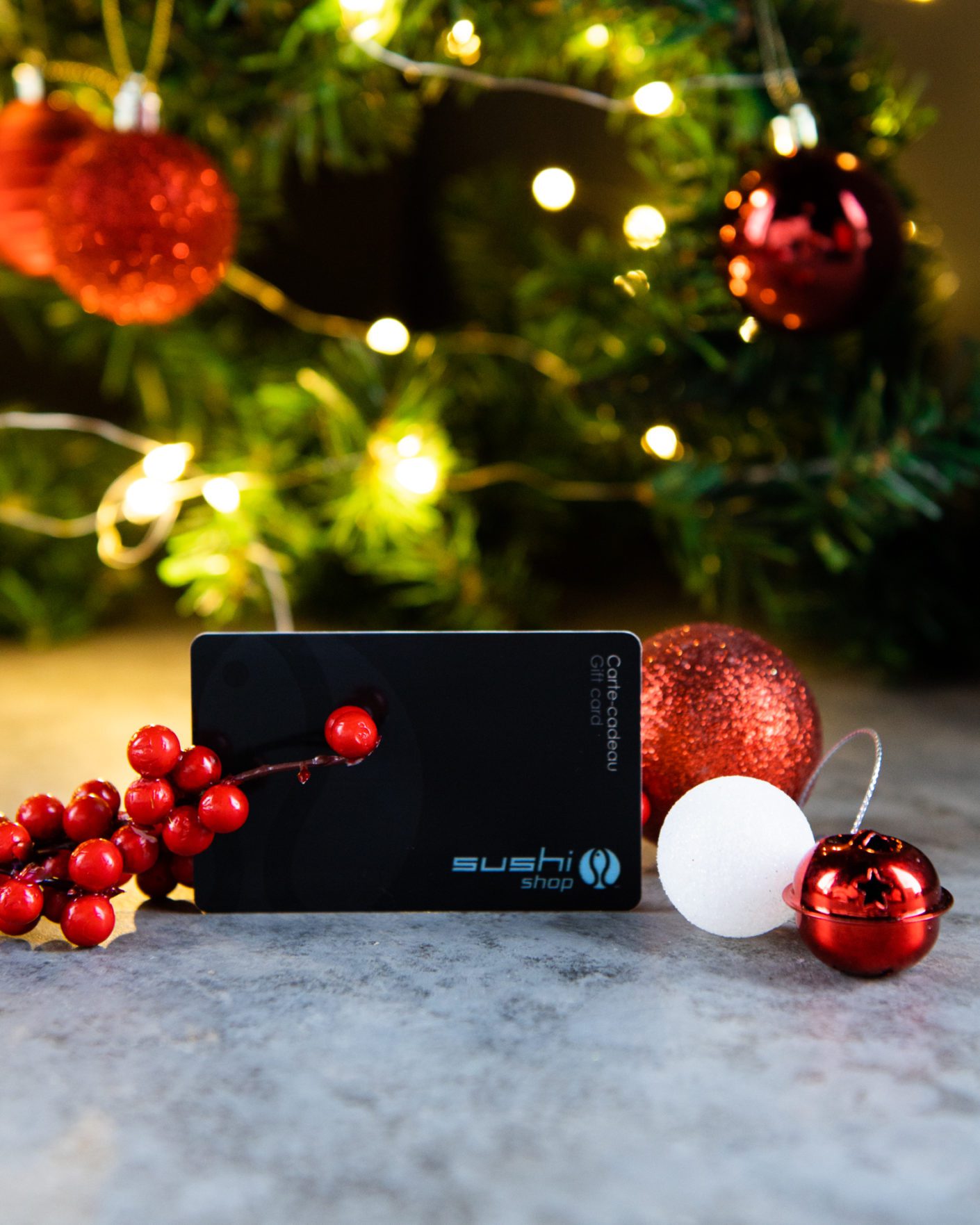 Our Gift Cards
A delightful gift! Treat your loved ones, friends, family, or colleagues by offering them a special experience.
Our gift cards can be purchased in-store and online.
Order your gift card online today.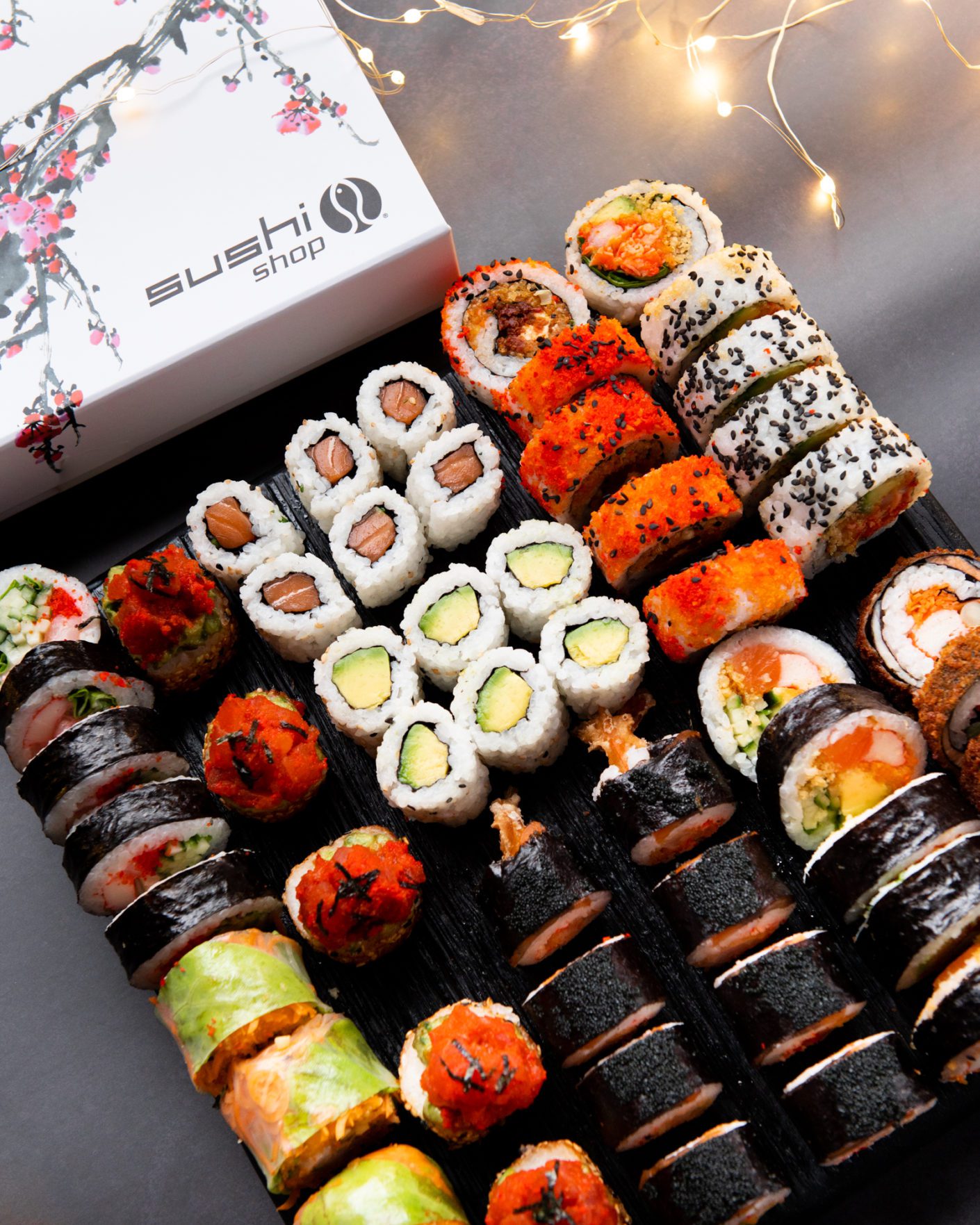 Loyalty Exclusive Offer
Tis' the season of giving and to get into the spirit, Sushi Shop is giving 2 x the Loyalty Points with the purchase of a sushi platter.
Whether it be for a Christmas work party or a cozy night with your family, our platters vary in flavours and sizes. Enjoy this offer during the entire month of December.
Join our Loyalty members by clicking here.
Obtain points in-store upon presenting your loyalty card or on our online ordering platform by connecting to your account.