Free Delivery
From February 10th to 24th, 2023, we are offering free delivery when you order through our online ordering site.
During this cold time of year, let us bring our creations to you without service charge.
Delivery service available at participating locations.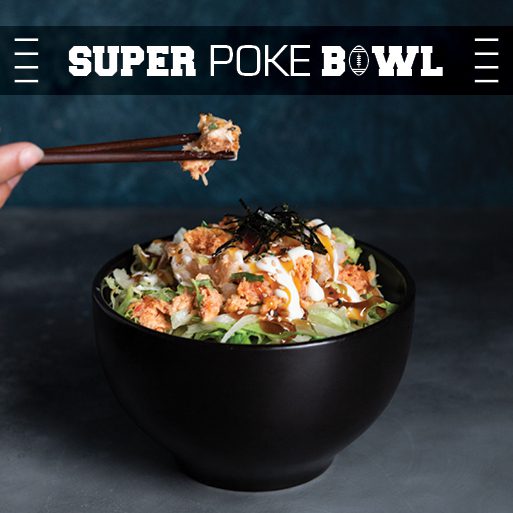 Super "Poke" Bowl
Super bowl is this weekend and what better way to enjoy the night without cooking stress than by ordering in.
On February 12th only, along with our free delivery, we are offering a free Vegetarian Imperial Roll with the purchase of any Poke Bowl on our online purchasing site.
Enter the offer code SUPERPOKE at checkout to receive the free item.
This duo offer will be sure to keep you full for the entire game!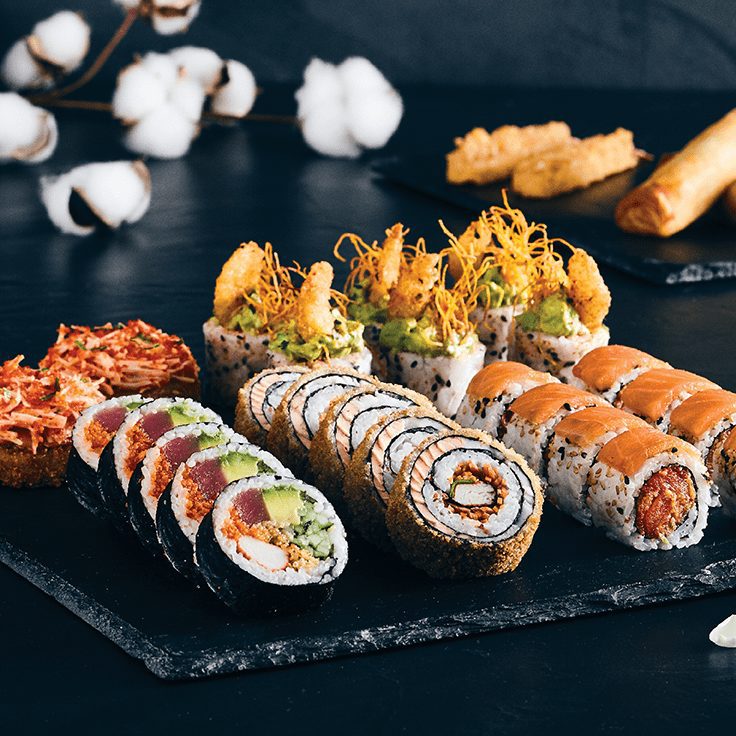 Valentine's Day with Sushi Shop
Valentine's day is in just 4 days and Sushi Shop would love to plan for you the perfect date night:
There's no better way to show someone you love them than with a sushi dinner and dessert! Light some candles and order in our Love Platter. This creation has 2 Imperial Rolls and 2 Shrimp Tempura, and Chef's Choice of 8 Maki, 5 Blossom, 5 Crispy Rolls, 5 Sumomaki, and 2 Mini Sushi Pizza. 
To finish up the evening, put on a romantic movie and sweeten your palate with our Triple Delight tea. This black tea is served warm with pudding, whipped cream, and crispy chocolate wafer topping. 
This Valentine's day will not only be memorable for its food but also for the moments together ♥