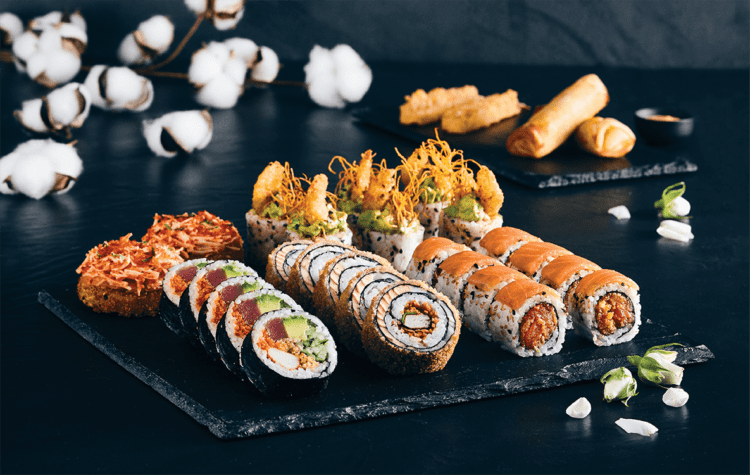 Love Platter
Valentine's Day is almost here and what better way to celebrate than spending time with the ones you love? If you are planning a romantic movie night with your significant other or a Galentine's dinner, nothing beats accompanying the celebration with Sushi.
This is why we are bringing back our Love Platter as of February 1st, 2023.
This platter contains 2 Imperial Rolls and 2 Shrimp Tempura, and Chef's Choice of 8 Maki, 5 Blossom, 5 Crispy Rolls, 5 Sumomaki, 2 Mini Sushi Pizza.
With a mix of assorted creations, this delicious platter is the perfect way to celebrate the most romantic day of the year!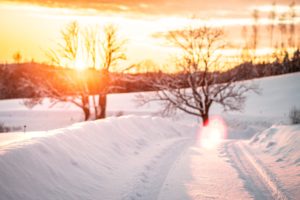 February is a month with many events and opportunities. It is the shortest month of the year, and it's a great time to get organized for spring. It's also a great time to reflect on what you've accomplished in January, and set new goals for February. It's also Aquarius month!
Aquarius (January 20 to February 18) are independant, curious and love traveling. They are always looking for new experiences and opportunities to learn. We believe our Sumomaki Calypso can be this month's ambassador as it is unique and a great low-carb option (no rice).
Aquarius love their freedom, are intelligent, articulate and have a great sense of humor. They are very intuitive and often know things before they happen. They are natural leaders and have a gift for helping others see a different perspective.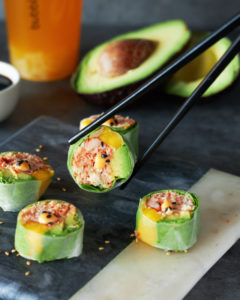 We wish a happy February to all our sushi lovers born in this snowy month ♥
Triple Delight Tea
Still going strong, our latest black tea will certainly satisfy your sweet tooth. Try our black tea as a dessert or pair it with your favorite sushi platter.
This black tea contains pudding, whipped cream, and crispy chocolate wafer topping, creating a sweet decadent match for all your February plans.
Offered at participating locations and for a limited time only.