Summer has arrived and we are ready to enjoy the terraces! Let's enjoy lighter meals on hot days and satisfy a little craving after sangria or other refreshing drinks. Why not treat yourself to some sushi? We've made a list of some of our summer favourites.
The perfect starters
Sashimi is two slices of raw fish or seafood, which are perfect for a light summer dish. The Izumidai is made with tilapia, while Syake with salmon et le Marguro with tuna. Do you want to impress those around you? Order the Kunsei Syake which is salmon in the shape of a flower, perfect for your next Instagram post.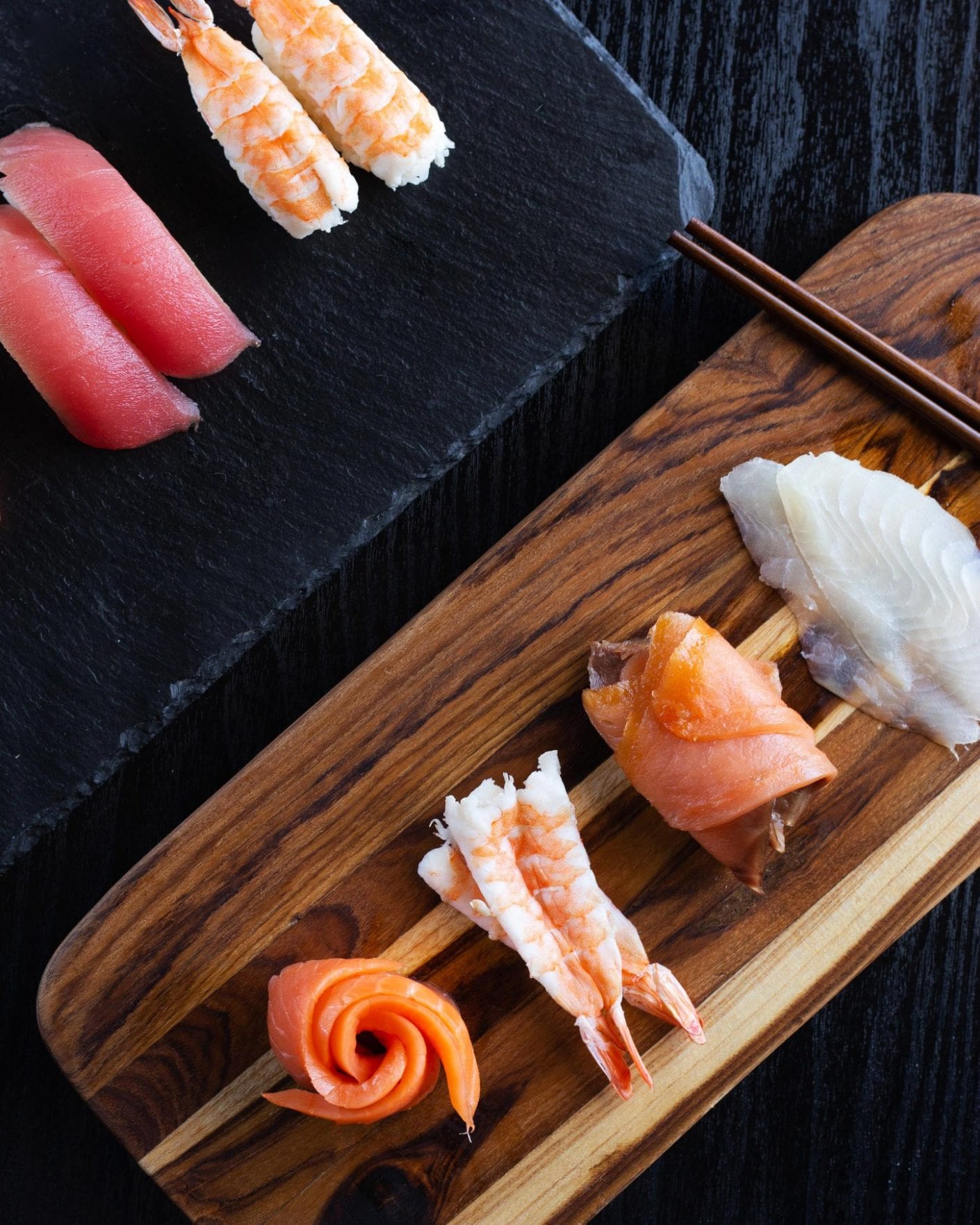 Eat light!
Hosomaki are small rolls containing two or three ingredients, to help say goodbye to bloating after your meal. They come in six delicious pieces. If you are a vegetarian, we recommend trying the Kappa made with pieces of cucumber and sesame or the Avocado made with avocado and sesame! The soy sauce goes very well with this selection. The Syake will delight salmon lovers, while the Tekka is perfect for those who love tuna.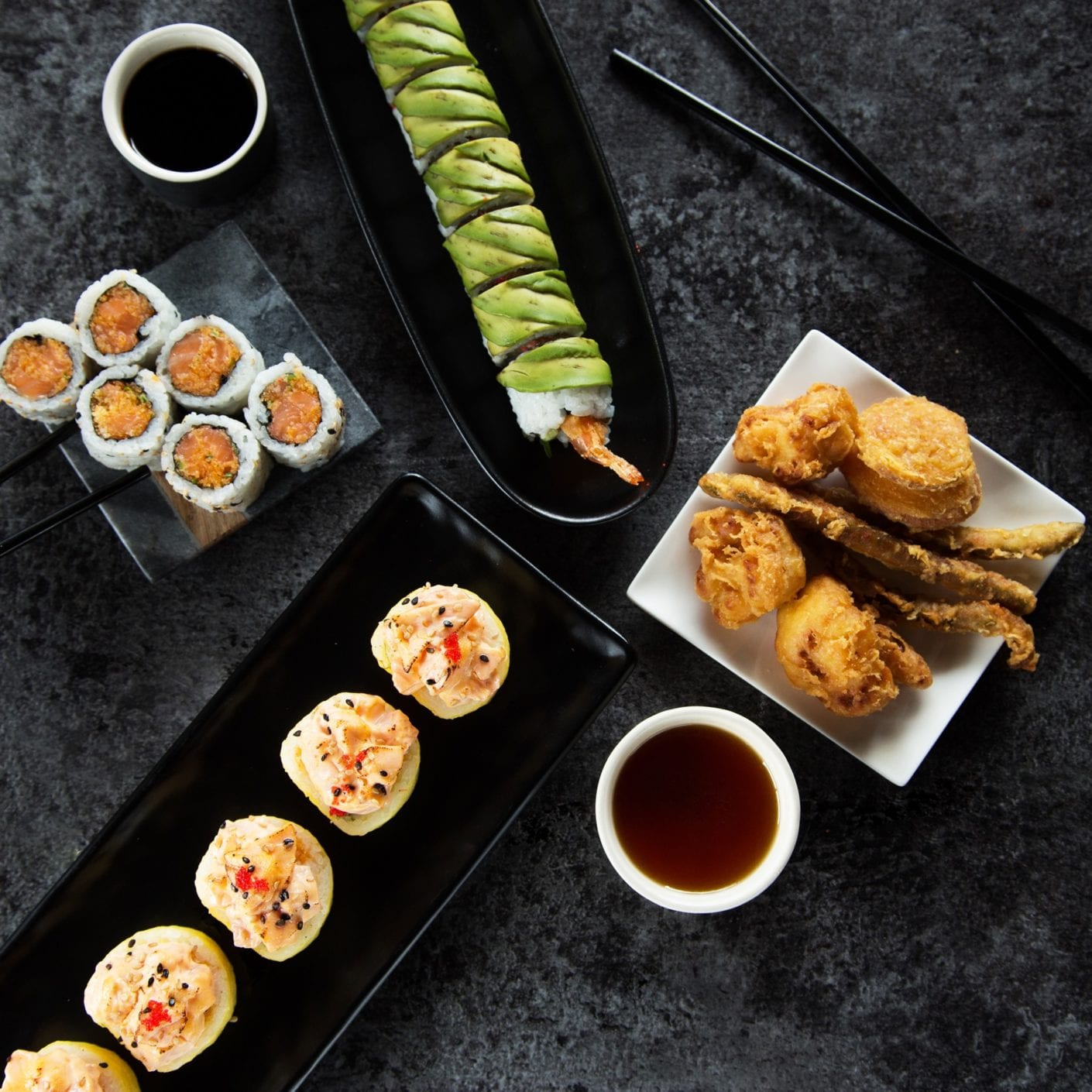 Don't order pizza on moving day
We have the perfect alternative to not another pepperoni and cheese this year, but sticking with the pizza theme. Try our Sushi Pizza: delicious recipes on crispy rice and cheese pancakes served in 6 pieces with your choice of soy, sesame, Yin Yang or spicy light mayo sauce. If you really fancy a traditional pizza, you can make another choice from our wide selection of sushi. Want your friends to come back next time? Now is the time for a change!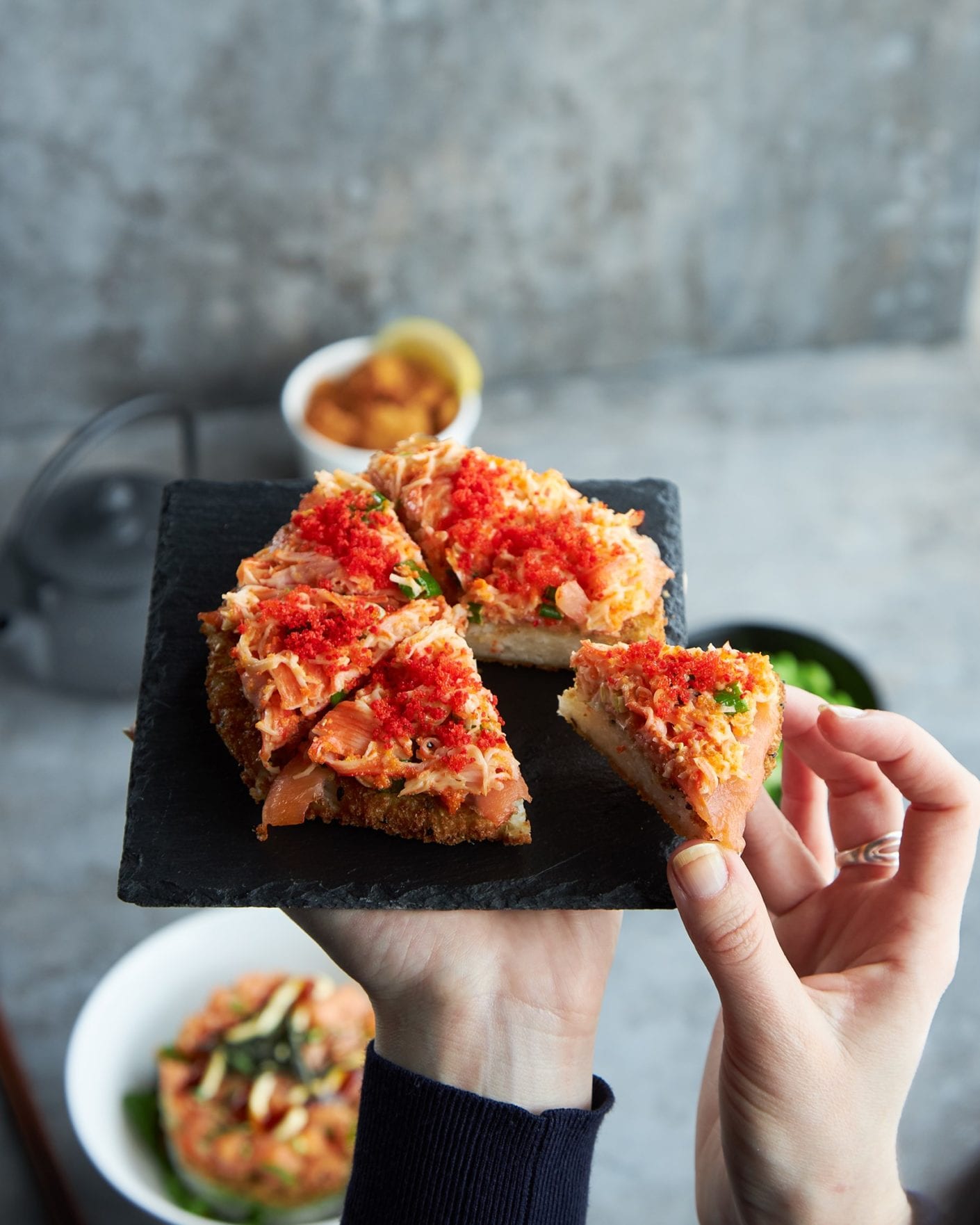 Our favourite sauces
We love the classic soy sauce that goes so perfectly with all sushi! Are you craving a little sweet taste? Ponzu sauce is recommended with our vegetable-based options. Sesame sauce on the other hand will give your sushi or Spring Maki an extra punch. The spicy light mayo is always a favourite. The best news is that you can continue the experience at home with our bottles.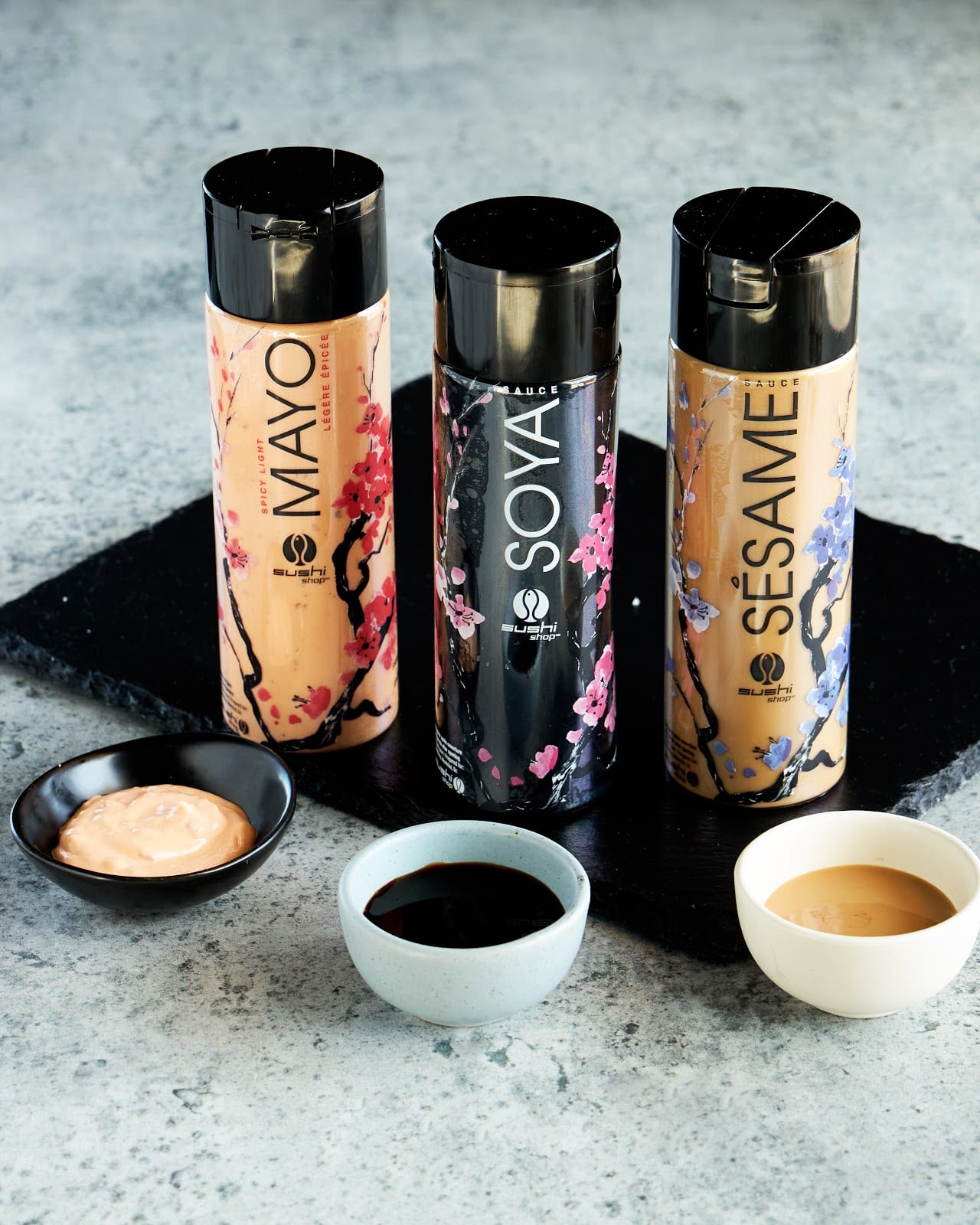 Something other than sushi?
Want something light, but not sushi? Perfect, we recommend you try our Salmon or Tuna tartare. You'll get all the protein you need while being low in calories, so you won't lose all that training progress from the last few months. They are served with our crispy wonton chips.