Ginger is a perennial plant that grows in China, India, Africa, the Caribbean, and other warm climates. Ginger can be used fresh, dried, powdered, or as an oil or juice, and is sometimes added to processed foods and cosmetics. It is also a very common ingredient in recipes. The unique fragrance and flavour of ginger come from its natural oils and compounds, the most important of which is gingerol, which is responsible for much of its medicinal properties.
In small doses, ginger stimulates the taste buds. It is also recommended to eat a little piece of ginger between sushi to prepare the palate for the next bite. You can find ginger with every Sushi Shop's meal. Don't hesitate to ask more if needed.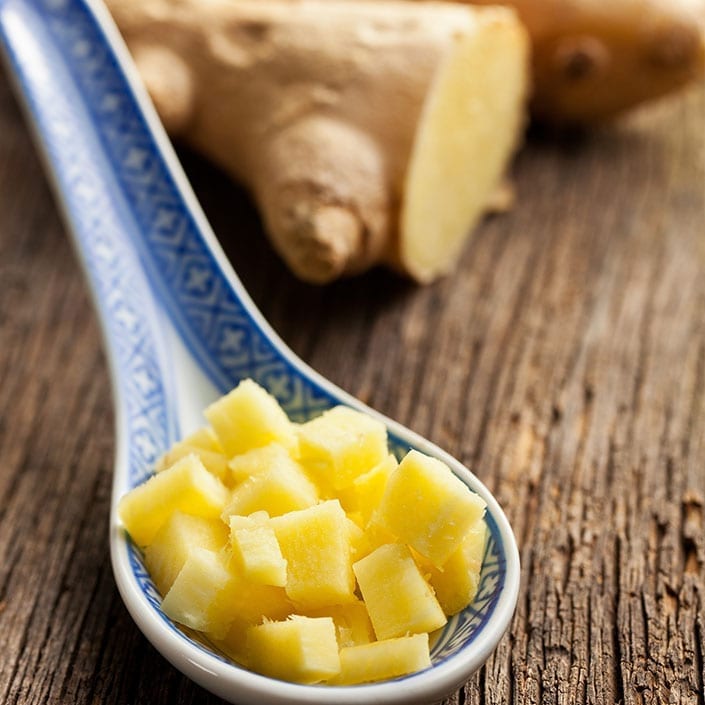 What are the health benefits of ginger?
Ginger seems to aid with digestion and saliva flow. It can help reduce nausea, vomiting, painful periods, may ease osteoarthritis, rheumatoid arthritis, headaches and upset stomachs.
Other studies found that ginger may help with swelling, lowering blood sugar and cholesterol, protect against Alzheimer's disease and prevents blood clotting.
Although ginger is considered safe, talk to your doctor before taking large amounts.